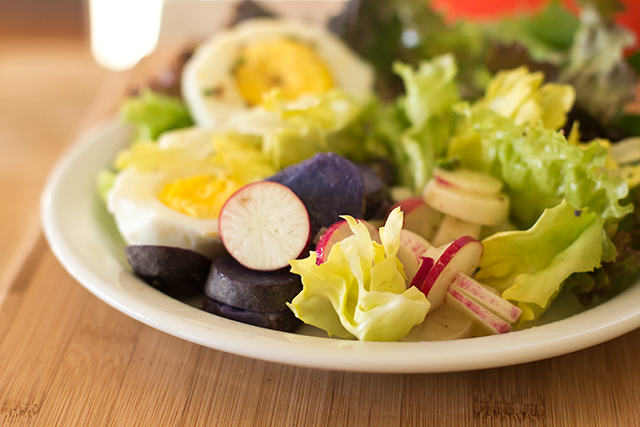 Today Sabrina from The Tomato Tart comes in all her glory to share with us a radish salad. What a treat. It seems like Sabrina only knows how to make beautiful things. Her food is always lovely, her blog is incredibly well designed (which she designed herself), and her life is colorful and joyous. I'm so glad she's here today. You can also follow her on Facebook and Twitter.
When Da invited me to guest post on her blog for her 31 Days of Salad, I was totally thrilled. Firstly, I adore Da. We became friends through blogging, specifically when I tapped her to help out with The Online Bakesale for Japan. Not only did Da participate, she also sent me amazing alfajores when it was through! Secondly, I'm really excited because salads are awesome.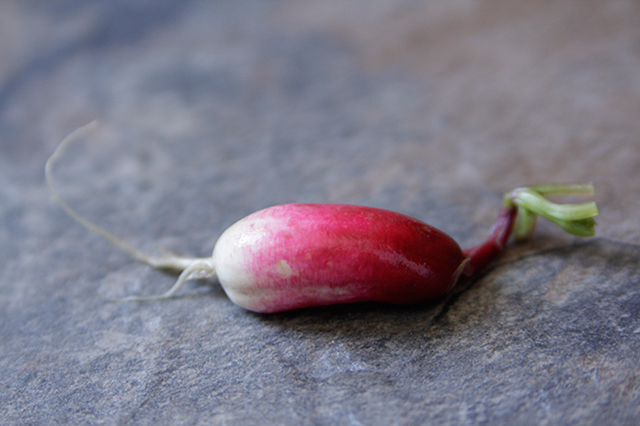 I love them so much that I rarely go a day without eating one. One of the things I love about salad is that I can almost always find a way to throw a salad together from things I have in the house. One of my secrets to having creative salads on a regular basis is to keep boiled eggs, cooked veggies, grains, and beans in the fridge during the week, so I can put together a fantastic salad for a quick dinner or even a packed lunch. The colors and flavors of the seasons come together in harmony in exceptional salads. This one features, crisp and spicy radishes, boiled eggs, purple potatoes, both sweet and bitter greens, and bright mustardy vinaigrette. It is a nice light dinner for four with a little baguette and perhaps a bowl of soup to keep away the winter chill.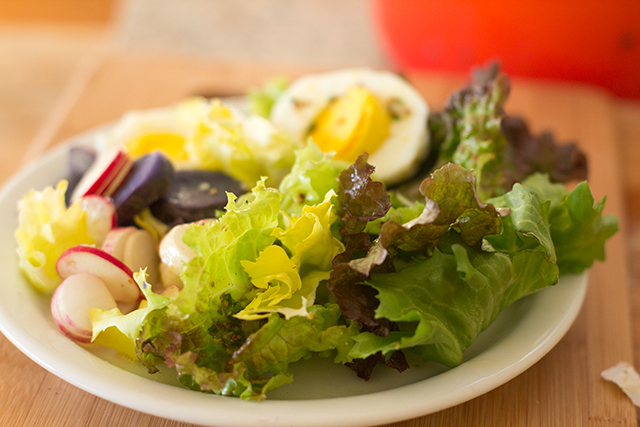 Radish Salad
(printable version)

For the salad
1 head of red leaf lettuce

1 head of escarole or frisée

4 hard or medium boiled eggs, halved

1 lb small potatoes, steamed or boiled and sliced thinly

1 bunch of radishes, very thinly sliced
For the dressing
Juice of 1 lemon

1 tablespoons stone ground mustard

2 tablespoons parsley, very finely chopped

2 tablespoons very finely chopped shallot

1/3 cup olive oil

sea salt and pepper to taste
Make Dressing
Whisk lemon juice, mustard, parsley, and shallot until well combined.

Drizzle in olive oil and whisk until emulsified. Add salt and pepper to taste.
Make Salad
Toss greens with vinaigrette in a large bowl. Then arrange on four separate plates.

Top each with egg, potato, and radishes and serve immediately.
Thanks, Da, for inviting me to join 31 Days of Salad. I've enjoyed all the posts so far, and I can't wait to see what's next!
You are so welcome Sabrina. Thank you for joining us.
xoxo